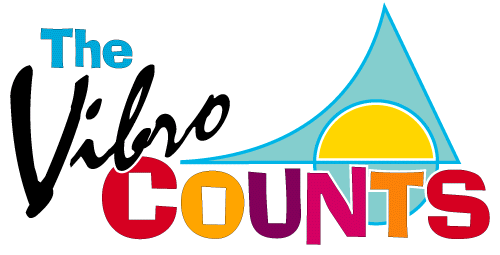 "Voyage Around the Moon"
performed by The VibroCounts
on the 2-CD Instrumental Surf Music Anthology
"Swivlin Wahine"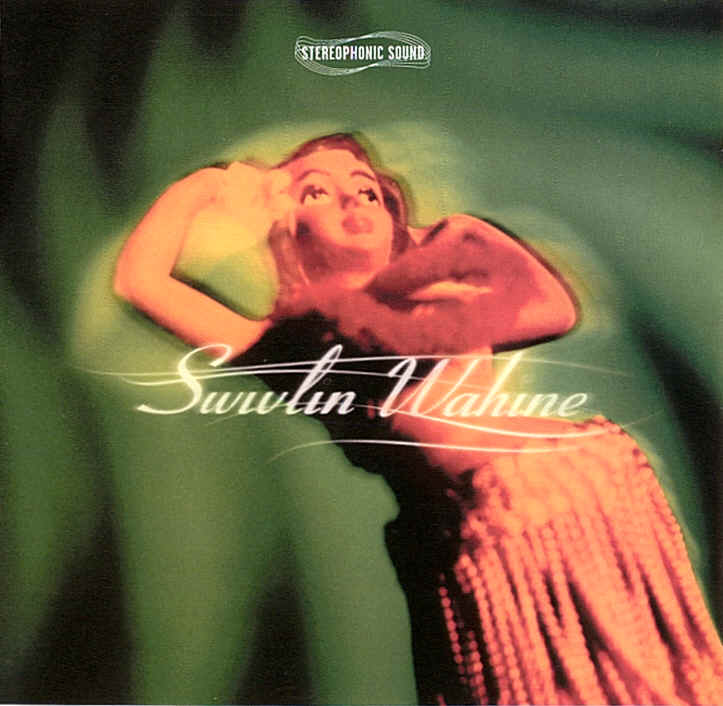 Reviewed by Phil Dirt at Reverb Central
We're a PICK!
VARIOUS ARTISTS Swivlin' Wahine ****
This double CD sports thirty five bands from around the world. It's a cross section of contemporary surf music. Most tracks are from CD releases, but many are either very obscure, or were issued only on CD-R. Exotic sounds, contemporary surf, and over an hour and a half of fun. 33 instrumentals plus two vocals from Partia, and the Reach Around Rodeo Clowns.
Picks: Jonny and the Shamen 'S.P.E.C.T.R.E. Girl', Glamour Puss 'Space Race', The Swamis 'Swami Shot', The Supersonicos 'Execute Plan A', Slacktone 'Gung Ho For Don Ho', The Papaya Kings 'Zombie Creep', The Balboas 'Mt. Olive', Call Me Pepe 'Mayday Malone', Brazil 2001 'Girl From Orange County', Las Patatas Bravas 'Return Of the Thin Man', The Redliners 'Crime Scene', Austin Transit Authority (A*T*A) 'Bock's Car', The Vibro Counts 'Voyage Around The Moon', The Urban Surf Kings 'Giant Cow', The Lucky Shoes 'The Wedge', The Bone Sharks 'Shark Byte', The Mill Valley Taters 'Hey Mr. Rock N Roll (part 4)', Captain Bigwheel 'BBQ Gone Bad', Dirk Doom and the Overdrive Orchestra 'Come Get Some', The Waistcoats 'Trailspotting', The Deadcats 'Dragstrip 69', The Aquamen 'Roja', 3 Balls Of Fire 'Island Girl', The Aqualads 'Hotbox', Splashback 'Over The Edge', Los Mel-tones 'Breakers At Hanalei', Swamp Donkeys 'Viva Satanico', Plank 'South Sea Island', Da Surfones 'Solo Surf'
Label: Skully Records CD
THE VIBRO COUNTS "Voyage Around The Moon" ***
This is a garagie version of the surf instro from That Thing You Do. Solid energy and playing, well paced, and enjoyable, and demo sound.
Movie Surf Instrumental
Performance: Natural
Production: Demo Stereo
Gotta Have It Factor: Great To Have
"This CD doesn't lack in any areas, it's a real keeper."
Various - Swivlin Wahine
Skully Records
By: MuzikMan
2000-10-17
Label: Skully Records (www.skullyrecords.com)
What do we have here? Another surf-instro compilation? Yes indeed, and a double CD! Skully Records has outdone everyone this year with a double whammy of some of the best surf, instro, and garage music put together on one disc. 35 tracks of great music that evokes images of beach culture, loud guitars and beautifully tanned beach bunnies waiting for their heroes to come in from the thundering waves.
If you are looking back in time or thinking about the present day…it all stands for the same thing, loud music, and fun in the sun. Plain and simple like the music that drives the stories, this is music to relate to. If you live in Minnesota or California, it doesn't matter. Anyone with an ounce of Americana running through their veins can find some pleasure in this music. I personally love it, and I always have.
You will recognize some of the names and others you won't. Some of the heavyweights of the genre make an appearance… Slacktone, The Balboas, The Exotics, The Aquamen, and Plank. The list is endless. Even the tracks with vocals are good. Now that says a mouthful regarding the quality and consistency of this recording. This CD doesn't lack in any areas, it's a real keeper.
VARIOUS ARTISTS
Swivlin Wahine
If you're looking for hot, sunny surf music with a healthy rock appetite, look no further than Skully Records' latest compilation, Swivlin Wahine, a two-disc set of some of the best up-and-coming surf music. Everything from raucous surf to pretty and slow, this compilation has everything a surf fan could desire from any new surf tunes. With thirty-five songs from thirty-five artists, you can't go wrong here. I'll give it an A.

Email -- click on:
Opening Page -- Index -- Gigs -- Musicians -- Music -- Photos